Optimal lighting for demanding conditions
Malux Solutions launches a new product range for the industrial lighting market named MX.
We are proud to present our new MX product range! It is a new range of premium luminaires for demanding conditions requiring durability and a high protection rating. The LED luminaires of the product range combine practicality and performance.
There are lots of requirements for lighting in an industrial environment. High temperatures, dirty environment, strong vibrations, chemicals and high ceiling heights are common. Wind, snow, rain, temperature fluctuations and salt are common in the Nordic climate, and they can also easily corrode and weaken materials. The MX product range has been developed to specifically address these challenges.
Features
Strong materials protect the diodes against premature ageing. Also fasteners, such as latches and brackets, are made of corrosion-proof and durable materials so that they will not become brittle over time.

The extremely compact luminaires prevent gases, water, humidity, smoke and chemicals from damaging the luminaire.

Due to the high IP rating, well-suited for use in environments requiring durability and a high protection rating.

LED technology improves efficiency, decreases electricity consumption and, due to its longevity, lowers maintenance costs.

Five-year warranty.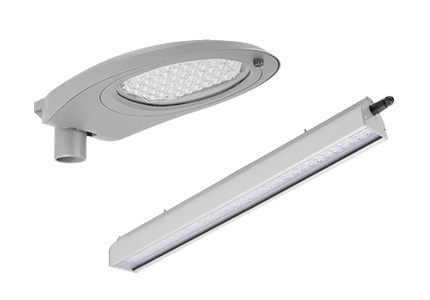 Birth of the MX product range
Our long-term experience in customized products and solutions is the basis of the MX range. Years of cooperation with suppliers and customers in the field of industrial lighting has given us an excellent insight into the market demands and needs. The MX range was born of this point of view - featuring all of the features that we have found our customers to need over the years.
The outcome is an energy-efficient product range with features catering to most needs. In addition to industrial purposes, the MX luminaires can be used for lighting everywhere from parking garages, streets, offices and schools to sports facilities, such as arenas, gyms and hiking trails. These extensive and diverse areas of use allow us to now offer increasingly comprehensive solutions to our customers.