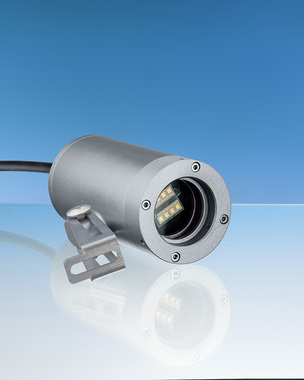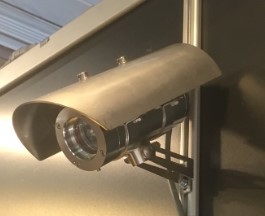 M55-DB-Ex Motion detector twilight switch ATEX
M55-BD-Ex motion detector/twilight switch is designed for industrial conditions.
Body: Stainless steel

Suitability:
* Corrosion-susceptible and humid areas
* Explosive atmospheres ATEX, gas (G) or dust (D)
* Other indoor and outdoor areas

M55 detectors are suitable for most applications from monitoring and security to normal lighting control ON-OFF.

The detector can be set to function only as a twilight switch or motion detector, but also as a combined twilight switch/motion detector.
Naturally, the switching threshold of lighting and sensitivity of motion detection can be adjusted in the M55, as can the switching time (ON time) of the potential-free output contactor (NO).

Weatherguard possibly needed in outdoor use is available as an option.
Adjustments:
* Lighting level 1 ? 1400 lux
* Connection time 5s ? 3 min , standard model
Note! M55-DB-Ex can be ordered with factory-programmed longer connection time. e.g. 30 min.
* Motion detector beam approx. 10 m , 72° horizontal, 60° vertical Higher/lower sensitivity
All articles
+
Show all datafields
-
Hide datafield
Choose amount

PA170270200
M55-BD-Ex LIIKETUNNISTIN/HÄMÄRÄKYTKIN

PA198802900
E 26 179 01
M55-BD-Ex SÄÄSUOJA SSt 1.4404
Choose amount

PA170270200
M55-BD-Ex LIIKETUNNISTIN/HÄMÄRÄKYTKIN

PA198802900
E 26 179 01
M55-BD-Ex SÄÄSUOJA SSt 1.4404
M55-BD-Ex LIIKETUNNISTIN/HÄMÄRÄKYTKIN
M55-BD-Ex SÄÄSUOJA SSt 1.4404
Art.no
PA198802900
E 26 179 01