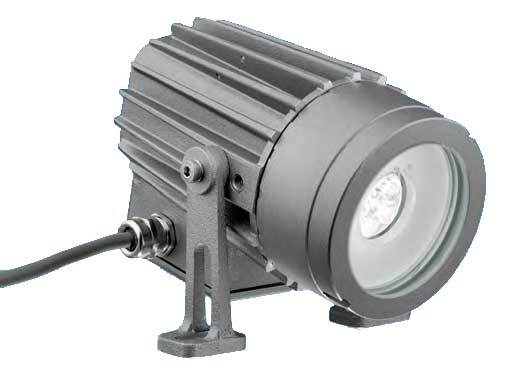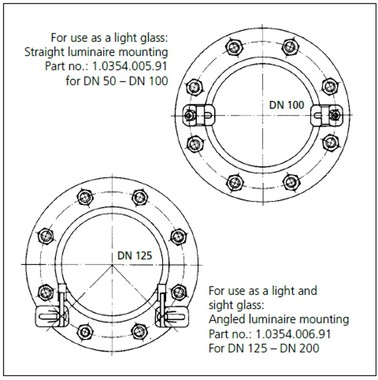 USL07 LED-Ex Sight glass luminaire/Spotlight ATEX
The ideal light distribution/lighting intensity of USL07 LED-Ex makes the luminaire an excellent choice for diverse industrial spotlighting needs.
Visual supervision and control of processes is easy when the processes are illuminated with the USL07 LED directly or via sight glasses.
There are very many sites requiring illumination in diverse industrial production processes.
Typically, lighting is required by various production processes in tanks, reactors, agitators or other enclosed structures in which the visual observation of the process is part of production quality control.
USL07 LED-Ex is naturally also suited for food industry applications.
You can realise reliable and durable lighting with ULS07 LED-Ex.
* Ambient temperature max +60°C
* Maintenance-free thanks to LED technology.
* Explosive atmospheres; Gas (G), Dust (D)
* Corrosion-susceptible and humid areas
Note! Remember the foot mounts!
All articles
+
Show all datafields
-
Hide datafield
| Choose amount | | |
| --- | --- | --- |
| | PA354128300 | USL07 LED-Ex 14W 24Vac/dc 26°FLOOD |
| | PA354128400 | USL07 LED-Ex 14W 120-230Vac/dc 26° FLOOD |
| Choose amount | | |
| --- | --- | --- |
| | PA354128300 | USL07 LED-Ex 14W 24Vac/dc 26°FLOOD |
| | PA354128400 | USL07 LED-Ex 14W 120-230Vac/dc 26° FLOOD |
USL07 LED-Ex 14W 24Vac/dc 26°FLOOD
USL07 LED-Ex 14W 120-230Vac/dc 26° FLOOD